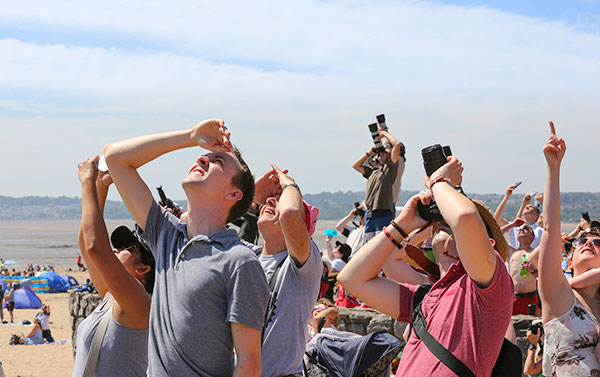 Wales Airshow organiser Swansea Council is working to ensure the event can be enjoyed by those with accessibility needs. Officers are working with National Autistic Society (NAS) Swansea branch during this year's free-entry show on July 1 and 2.
There will be two accessible viewing areas – at the Cenotaph and Civic Centre. Each will have disability toilet provision, chairs for companions, views of the displays and beach – and NAS Swansea branch supporters to provide assistance and support to families.
There are also plans for a quiet viewing area on the first floor of the Civic's library.
A spokesperson for NAS Swansea branch said: "We very much look forward to working with Swansea Council during the 2023 Wales Airshow and for other events in future."
Council cabinet member Robert Francis-Davies said: "We want everybody to enjoy the airshow – it's a highlight of Swansea's fantastic annual events programme."
Airshow visitors will be able to make use of permanent disabled access toilets including those at Swansea Marina, the Civic Centre, Singleton Park Boating Lake, Blackpill Lido, Oystermouth Square and Knab Rock. Some require a RADAR key.
Changing Places sites, with accessible toilet facilities for people who cannot use standard accessible toilets, are available at the Civic Centre, Secret Bar and Café, Quadrant Bus Station Public Toilets (RADAR key), National Waterfront Museum, LC leisure centre and Swansea Railway Station.
At the show, most caterers, traders and displays will be located along or near to Tarmac roadway or the prom. Ramps and dropped kerbs will be located at a number of points along Oystermouth Road to improve accessibility.
Swansea Mobility Hire provides powered scooters, wheelchairs and manual wheelchairs to help people who have limited mobility to shop or visit other facilities within the city centre. The council is also working with Swansea Parent Carer Forum on the airshow and other events through the year.
The airshow's accessible viewing areas are offered on a first come first served basis. More on accessibility.