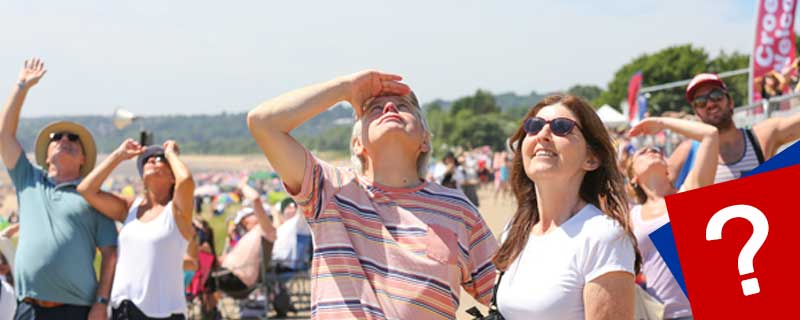 Heading down to the Wales Airshow and have some questions? Maybe you live locally and need to know what's happening? Our FAQ section is here to help.
More FAQs will be added closer to the 2023 event.
---
General FAQ's
What is the Wales Airshow?
The Wales Airshow is one of the most scenic Airshows in the UK, and the largest free event in Wales. Over two days every year, spectators view breath-taking aerobatic displays, state-of-the-art aircraft, amazing ground displays and much more!
The Wales Airshow always takes to the skies at its home above Swansea Bay. The sweep of Swansea Bay provides a natural amphitheatre for the displays, making it a firm favourite location amongst fans and pilots alike.
The 2023 Wales Airshow takes place on Saturday 1 and Sunday 2 July 2023.
Do I need a ticket for the Wales Airshow? How much is it?
No tickets are needed – the Wales Airshow is completely free!
---
If your question has not been answered above, please e-mail special.events@swansea.gov.uk.