*2021 WALES AIRSHOW UPDATE*
Some of the most exciting planes and airborne stunt shows are set to be flying high over Swansea next summer after the pandemic forced this year's Wales Airshow to be grounded. It means what promises to be the biggest and best Wales Airshow ever will be back on July 2 and 3, 2022.
---
Trade Stand and Pitch Applications
Trade applications for the Wales Airshow present an excellent opportunity for you to promote your trade to a massive audience, with prices starting from only £300.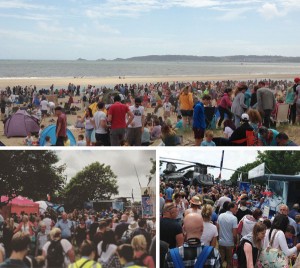 With a trade pitch at the Wales Airshow, you get access to:
A family audience
2 full day's trading
A variety of pitch sizes
Wales biggest free event
Access to 200,000+ potential customers

Space is allocated on a first come first serve basis.
Rules and Regulations for Traders
Fire Risk Assessment for Traders and Market Stalls
Bespoke trade options also available:
Banner space
Advertise your voucher on our App for only £50 extra
Sole roaming rights licence
Website banner adverts – Over 300,000 page views during the 2 months leading up to the event.
This post is also available in: Welsh