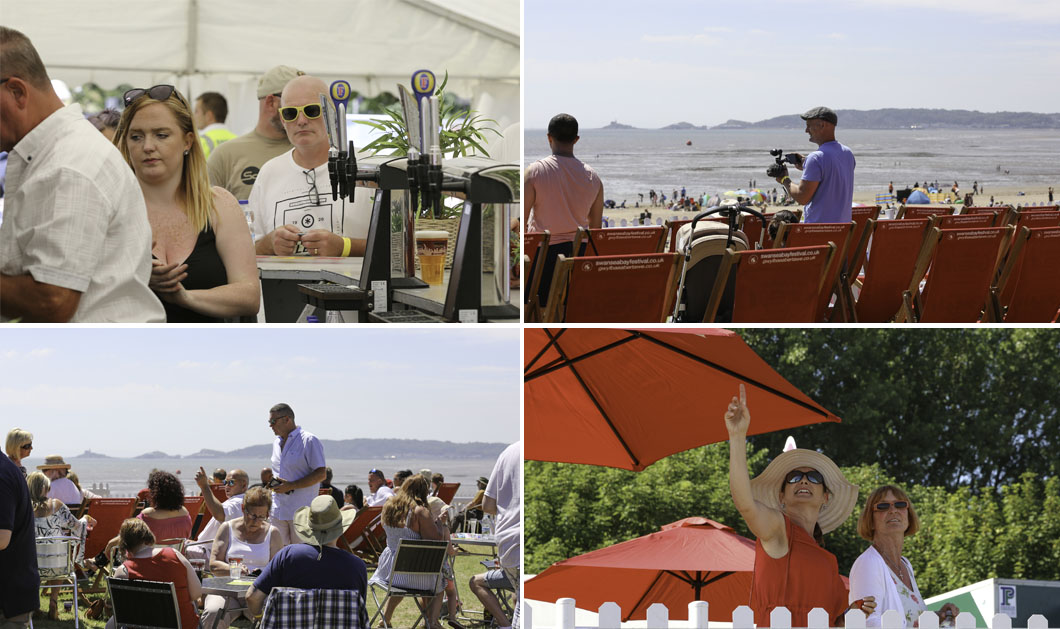 Looking to take your Wales Airshow experience to the next level? Why not upgrade and spend your day at the exclusive Wales Airshow Flight Deck!
Situated next to the Cenotaph on Swansea Prom at the centre of the display area, Your ticket into the Flight Deck area will guarantee a spectacular and prime, unobstructed view of the air displays over Swansea Bay.
The Wales Airshow Flight Deck includes;
A relaxed, fenced off and secure seating area to watch the show in comfort
Tables and a marquee cover in the case of inclement weather or to use for shade
Paid bar and catering facilities for hot food and drink
Exclusive toilets
Family friendly – children are welcome
"come and go" all day – feel free to wander and enjoy the ground displays, knowing you can come back at any time!
Strictly limited numbers
Open from 11am – 6pm Saturday, 11am – 6pm Sunday
Children under 3 go free (no ticket required)
(Note: alcohol will not be allowed to be brought into the Flight Deck area. Please be aware the Flight Deck is a designated no smoking area.)
No dogs are allowed except guide dogs.
Tickets
2024 tickets will go on sale closer to the event.
Finding the Flight Deck
The Flight Deck marquee is located near to the Cenotaph Memorial (post code SA2 0AS) and the entrance will be branded with 'Flight Deck' banner flags. The closest car park is the Recreation Ground (Yellow). The Park and Ride drop off point is approx. 1,000m from the Flight Deck area.
Gower College Swansea – sponsor of the 2023 Wales Airshow Flight Deck & VIP Marquee