*Update*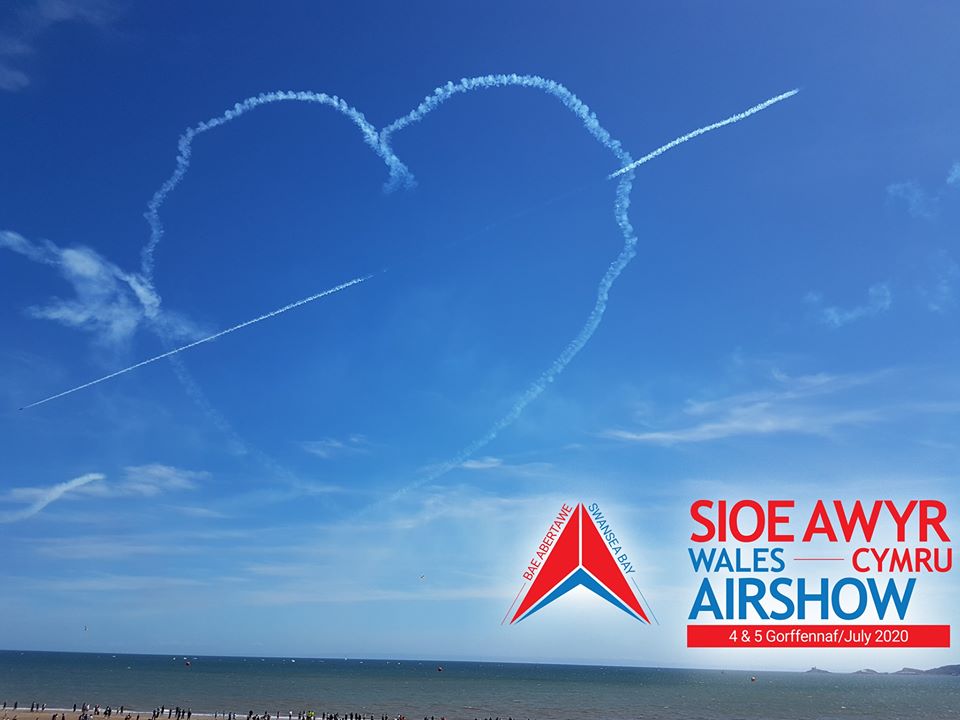 In light of the current situation, events directly organised by Swansea Council have been cancelled or postponed until the end of August 2020.
We're sorry to announce that cancelled events include the 2020 Wales Airshow, which was due to take place on 4 – 5 July this year.
Our team will still be here to help, to keep you updated, and to share some great photos and videos from previous year's to help brighten your timelines, but in the meantime please stay safe and follow the guidelines from Public Health Wales and the Government.
We'll see you soon!
The Wales Airshow team
---
Robert Francis-Davies, the council's cabinet member for investment, regeneration and tourism, said: "We've made this decision to cancel or postpose council-organised events based on advice from Government and Public Health Wales. We'll review the August end date on a regular basis.
"We haven't taken this decision lightly but the situation is now compelling. Trying to curtail the spread of the virus along with maintaining the health and wellbeing of our staff, public, suppliers and the emergency services is paramount.
"We face possibly the most challenging situation that any of us has ever faced and we're sure that event businesses and supporters will understand this decision.
"We know the importance of public events organised by the council but, for now, it's essential that we do what we can to reduce the spread of the virus.
"This decision will reduce the risk of loss of life and will allow us to get back to putting on events as quickly as possible.
"At present, we're advising our external event providers that they must satisfy themselves that they are doing all they need to in order to meet the Government guidelines and to safeguard the public. We will continue to review this in partnership with them as the situation evolves."
Swansea Council's Events Team remains available to provide advice and support to partner businesses. Email: special.events@swansea.gov.uk.
More info: www.swansea.gov.uk/coronavirusadvice.
---
If you have concerns over your own health, or any questions about the Coronavirus or it's symptoms, take a look at the Public Health Wales website for the latest advice and guidance.
The latest information from Swansea Council can be found here.
Regular updates from the UK Government can be found here.