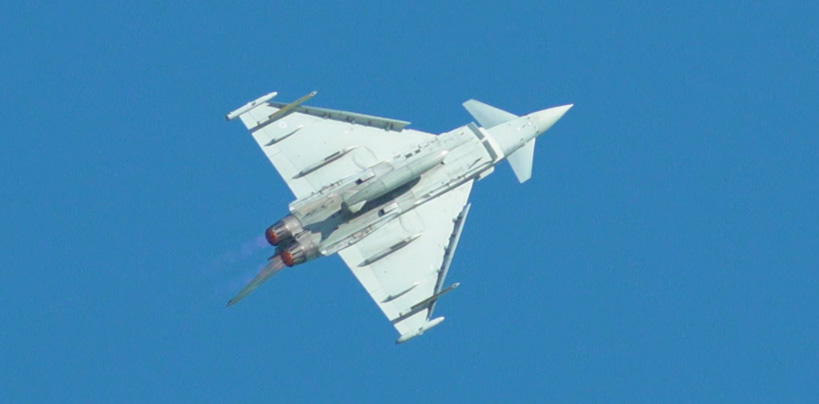 An RAF Eurofighter Typhoon is set to thrill crowds at Swansea's Wales Airshow this summer – for the first time since 2019. 
The jet, that can fly at almost twice the speed of sound, was missed by the public last year so Swansea Council has pulled out all the stops to bring it back this year.
It's the second big name to be confirmed for the two-day spectacular due to take place over Swansea Bay on July 1 and 2. The free annual show is being organised once again by the council.
Last week it was announced that the Red Arrows are due to visit on both days – as will the Typhoon Display Team.
There'll also be many other stars of the skies and a wide range of family fun on the ground.
Council cabinet member Robert Francis-Davies said: "The Typhoon's a huge draw and we're delighted that it'll be flying over Swansea again.
"The Airshow contributes millions of pounds to our local economy and we thank businesses and residents for their patience with the necessary road closures – and to all the traders and our sponsors."