THE RAF'S Typhoon Display Team will be performing over Swansea again this summer on both days of the Wales Airshow 2019!
The team has been confirmed for the Wales Airshow, which is taking place in Swansea Bay on Saturday July 6 and Sunday July 7.

Flying out of RAF Coningsby in Lincolnshire, the Typhoon has a maximum speed of over 1,300mph and can reach an altitude of 55,000ft, towards the edge of space. It measures close to 16 metres in length and the aircraft has a wing span of over 11 metres.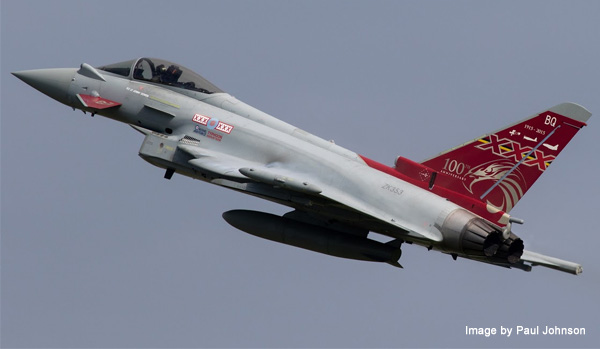 The Wales Airshow, organised by Swansea Council, is due to include attractions such as The Red Arrows and will see tens of thousands of spectators gather on Swansea Beach for two days of spectacular flying action. This year also has, for the first time, an after-dark event on the Saturday evening from 8.30pm.
Robert Francis-Davies, cabinet member for investment, regeneration and tourism, said: "We're delighted to announce that, in the year that Swansea marks its 50th anniversary as a city, the Airshow will showcase the Typhoon display team; as always, it will be an incredible sight.
"This event increases in popularity year on year. As well as aerial displays, ground-based entertainment will also form part of the event, which is being held this summer for the fifth consecutive year."

The Typhoon costs around £80m and is one of the world's most advanced fighter planes. It's so complex a machine that it can't be flown by a human alone, it needs on-board computer back-up.
Cllr Francis-Davies continued: "The Wales Airshow is one of the UK's biggest free events and this year we're doing something extra to mark the city's 50th anniversary. The show is all about the spectacular and the huge crowds it draws really appreciate the aerial displays and ground events which form the main part of the event. Keep an eye on the Facebook page and website as more displays are confirmed over the coming weeks" A dynamic timetable of display times for the Airshow will be fed into an Airshow app a few days before the event.
Get the APP!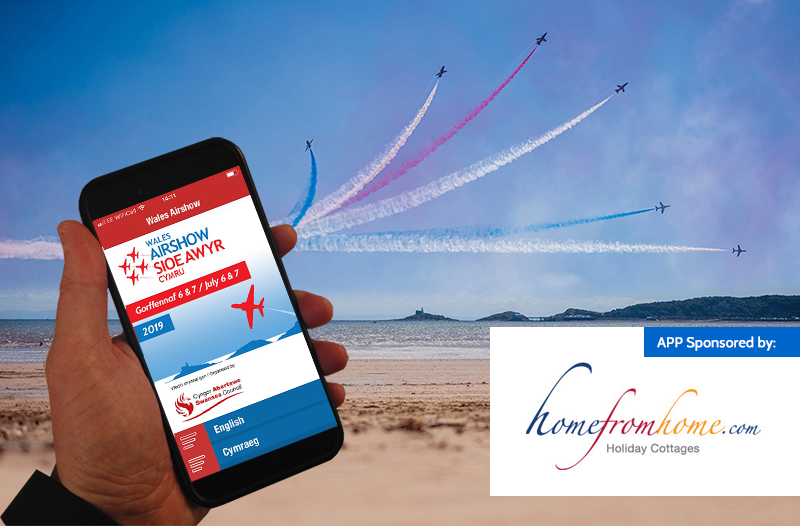 The Wales Airshow App, available in Appstore and Google Play, will be updated with information about all of the displays as they are confirmed over the coming weeks.