ONE of the most famous flying boats of all time is set to make a splash at the Wales Airshow next month.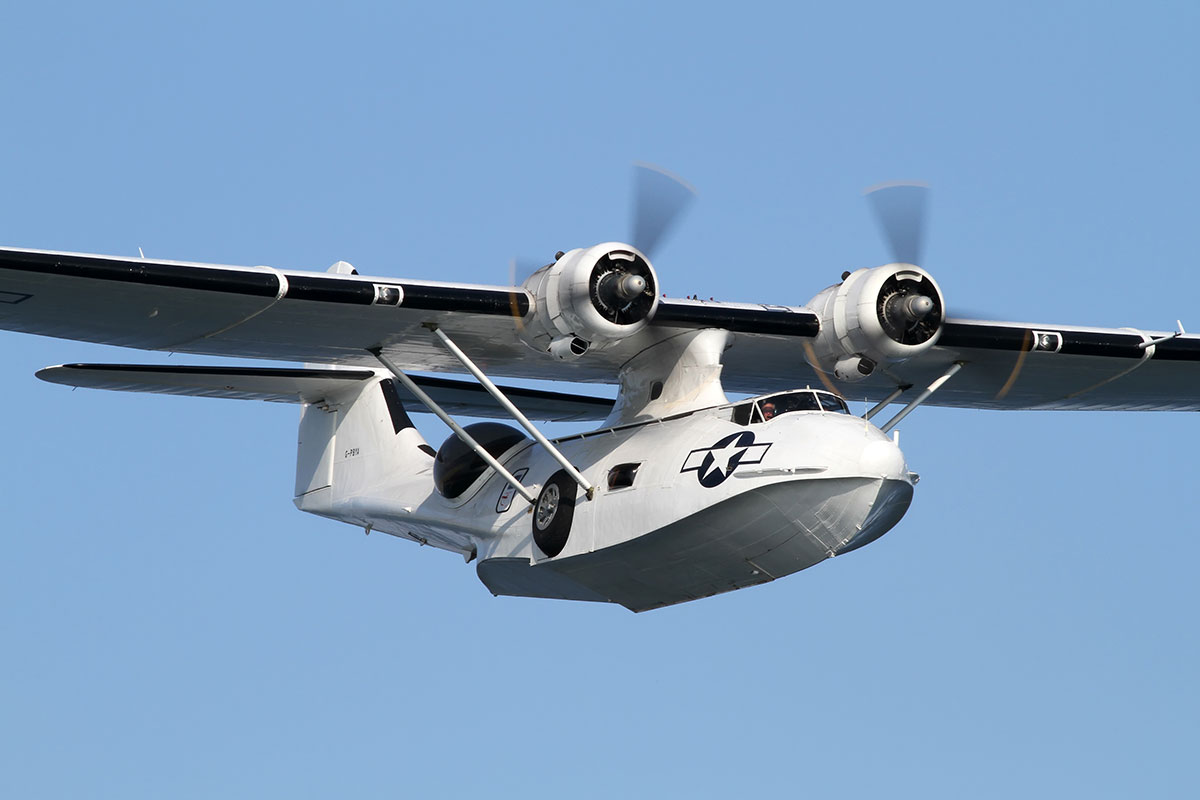 Photo: Paul Johnson/Flightline
The one visiting the Wales Airshow is celebrating its 75th birthday this year and saw post-war action as a water bomber fighting forest fires in Canada before taking up a new role as a display aircraft.
The Catalina was not the fastest plane to fly in World War II with a top speed around half that of a Spitfire at full-throttle but it was durable, versatile and had a range of 2,500 miles.
Robert Francis-Davies, Cabinet Member for Culture, Tourism and Major Projects, said: "The Airshow is a fantastic opportunity for people to witness the history of flight in action.
"The Catalina Flying Boat coming to Swansea first saw action in the critical days of World War II as a submarine hunter, flying out of western Canada over the vast expanses of the Pacific Ocean looking for enemy vessels to be targeted by our surface destroyers."
This year's two-day Wales Airshow on June 30 and July 1 promises to be the biggest and best ever and will feature aircraft from the earliest days of flight right up to the 21st century.
Show-goers can find out more about the event by downloading the Wales Airshow App on the Apple App Store and on Google PLAY.
This post is also available in: Welsh