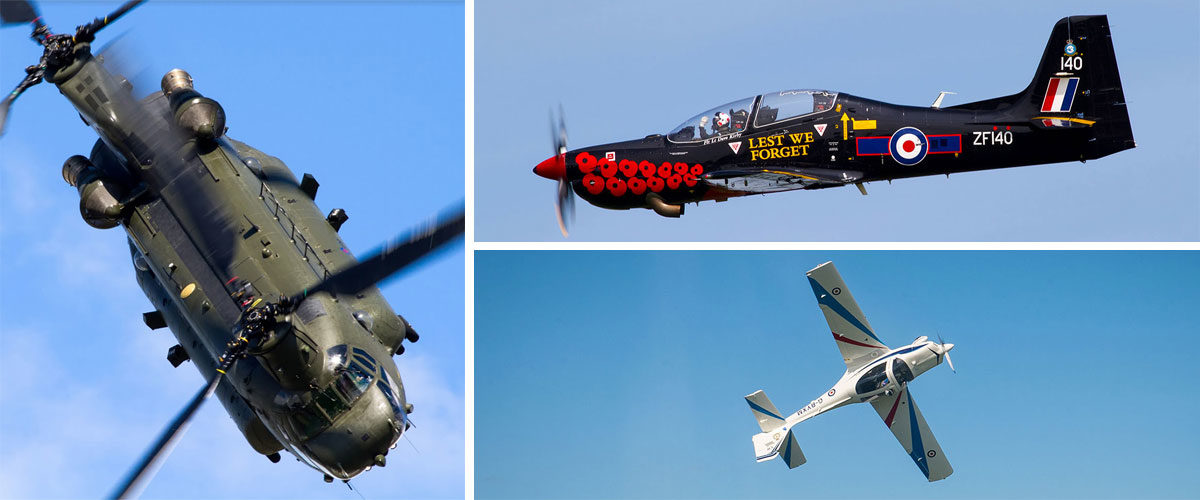 A military helicopter more used to the challenges of the Arctic and the deserts of Afghanistan will be performing in the skies over Swansea as part of this summer's Wales Airshow.
The unmistakable Chinook helicopter, workhorse of armies, air forces and navies around the world, will be putting in an appearance on both days of the free event on July 6 and 7.
With a maximum speed of 160 knots and a maximum altitude of 15,000 feet, the 30-metre long Chinook can be operated in the Arctic, jungle or desert. Its cockpit has a full night-time capability when operated with night-vision goggles, allowing low-level night operations in hostile environments.
The Chinook has been on active service in military and humanitarian operations with the RAF since the 1980s. It saw action in the Falklands War, in Kosovo and in the two Gulf Wars and can carry up to 55 fully-laden soldiers.
Along with the Chinook will be the RAF Tucano, a fast jet training to RAF and RN aircrew on their training pathway to frontline fast jet aircraft. It has a length of 32ft with a wingspan of 37ft and combines the economy of turboprop power with jet-like handling.
The Tutor will also be taking to the sky of Swansea over the 2 days. Used for Elementary Flying Training by all 3 of the Armed Services, the Tutor provides flying instruction to University students and air experience flying to members of the Air Cadet organisation.
Robert Francis-Davies, Cabinet Member for Culture, Tourism and Major Projects, said: "This is one of our flagship events in the annual event calendar and it's the best free event of its kind in Wales, which draws in many thousands of spectators from across South Wales and beyond, thanks to the combination of world class aerobatic displays, vintage aircraft and ground-based entertainment.
"As well as generating a bumper weekend of business for our traders, the Wales Airshow helps raise Swansea's profile as city of high quality events. It's one of many events and activities taking place this summer as part of our Enjoy Swansea programme of events and activities."
The Red Arrows, the Typhoon display team, The Catalina, The Battle of Britain Memorial Flight and The Blades have also been confirmed for the Wales Airshow.
There are some new displays never been seen at Wales Airshow before which are still yet to be announced! These will be fed into the Airshow App along with the timetable of displays a few days before the event.
The Wales Airshow App is available in Appstore and Google Play