Find accessibility information below for Wales Airshow, including Changing Places sites, disabled toilets, designated viewing areas, mobility hire, travel details and more.
Travelling to the event
Event Park and Ride
A fully accessible park and ride service is available from Bay Studios (via M4 Jcn 42) and Landore (M4 Jcn 45) Park and Ride.
Click here further details and to book your space visit.
Event Car Parking
All of the event car parks offer different levels of accessibility and each car park has an area set aside for disabled customers. Click here for further details and to book your space in advance visit.
For other city centre car parks and accessible space available visit https://swansea.gov.uk/carparks
Taxi Drop off Point
A central point for taxis to drop off is at the Brangwyn Hall layby.
Public Transport
Visit Traveline Cymru's website www.travelline.cymru or call 0800 464 0000 for help on planning bus, coach and rail journeys.
Buses will be running as normal – check timetables at Traveline Cymru's website. There may be delays due to heavy traffic.
Welfare Facilities
Temporary Event Toilets
Industry standard accessible portable toilets at a variety of locations throughout the event.
Permanent Disabled Access toilets (RADAR facilities)
The RADAR key scheme is a nationally recognised scheme that provides access to quality public services using a key.
The permanent disabled access toilets available along Swansea Bay are located at:-
Swansea Marina (RADAR key)
The Civic Centre (no key required)
Singleton Park Boating Lake (RADAR key)
Blackpill Lido (RADAR Key)
Oystermouth Square (RADAR Key)
Knab Rock (no key required)
Changing Places sites
Changing Places provide accessible toilet facilities for people who cannot use standard accessible toilets.
The facility provides extra space for disabled people and their personal assistants or carers, and a height adjustable changing bench and hoist.
The following locations along Swansea Bay promenade and the City Centre have changing places facilities
Civic Centre
Secret Bar and Café
Quadrant Bus Station Public Toilets – will need a RADAR Key
National Waterfront Museum
LC Leisure Centre
Swansea Railway Station
Information Points
There are two public information points within the Airshow ground displays, one at the Civic Centre and one near the Cenotaph, both will be marked with high scaffold frames banner signs. Swansea Council staff based here will be able to answer any queries about the event and its facilities that you may need.
Accessible Viewing Areas
There will be two accessible viewing areas provided at this year's Airshow, both will have a disabled access portable toilet, a steward, foldable chairs for your companion (if required) and good views of the air displays and the beach area. This facility is offered on a first come first serve basis.
Cenotaph
Hardstanding access from the road/car park to the promenade, this area is based on a flat grass area overlooking the beach with a temporary accessible pathway from the promenade.
Facilities available in this area:-
A designated area specifically for people with disabilities and their families
A disabled access portable toilet
A steward to control access for disabled customers only
Catering and trade stands with accessible counters
Flight Deck – an accessible ticketed VIP area
A Changing Places Toilet located 250m away in the Secret Bar and Café
The wheelchair swing is also available in Victoria Park for family that wish to step away from the Airshow at any point.
Civic Centre
Hard standing access from the road/car park leading onto a temporary accessible pathway onto the grass area at the rear of the Civic Centre.
Facilities available in this area:-
A designated area specifically for people with disabilities and their families
A disabled access portable toilet
A steward to control access for disabled customers only
Catering and trade stands with accessible counters
The location means that you will by close to the Civic Centre for people that may need to find a quieter space within Swansea Library based inside.
Access the Civic Centre Changing Place Toilet (50m from the disabled viewing area)
Please be aware that the Wales Airshow is a fantastic day out for families, but the air displays can be quiet loud, if your child/person you support is upset by noise please ensure that you bring any equipment or support devices with you such as ear defenders – these are not provided by the Airshow organisers.
Some traders may have ear defenders for sale.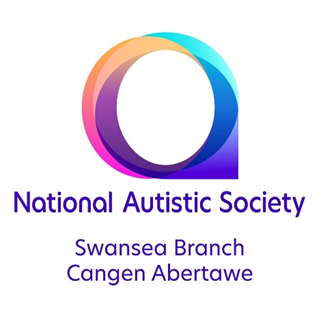 National Autistic Society Swansea Branch
NAS will be present at each of the accessible viewing areas providing assistance and support to families. They will also be hosting a quiet viewing area located on the first floor of the central library in the civic centre.
First aid
There are two first aid points at the Airshow with qualified first aiders in attendance at all times. Please ask a steward if you require medical assistance.
Traders and displays
The majority of our caterers/traders and displays are located along or near to tarmac roadway or promenade. As this is partly a greenfield site some traders are based on a grass surface.
Ramps and dropped kerbs are located at a number of points along Oystermouth Road to improve accessibility.
Swansea Mobility Hire
Swansea Mobility Hire provides powered scooters, wheelchairs and manual wheelchairs to help people who have limited mobility to shop or visit other facilities within Swansea City Centre.
Swansea Mobility Hire Swansea City Bus Station Plymouth Street Swansea SA1 3AR
Contact email: swanseamobilityhire@swansea.gov.uk
The hire of mobility scooter book online here
Contact
If you have any further questions please ring 01792 635428