*2021 WALES AIRSHOW UPDATE*
Some of the most exciting planes and airborne stunt shows are set to be flying high over Swansea next summer after the pandemic forced this year's Wales Airshow to be grounded. It means what promises to be the biggest and best Wales Airshow ever will be back on July 2 and 3, 2022.
---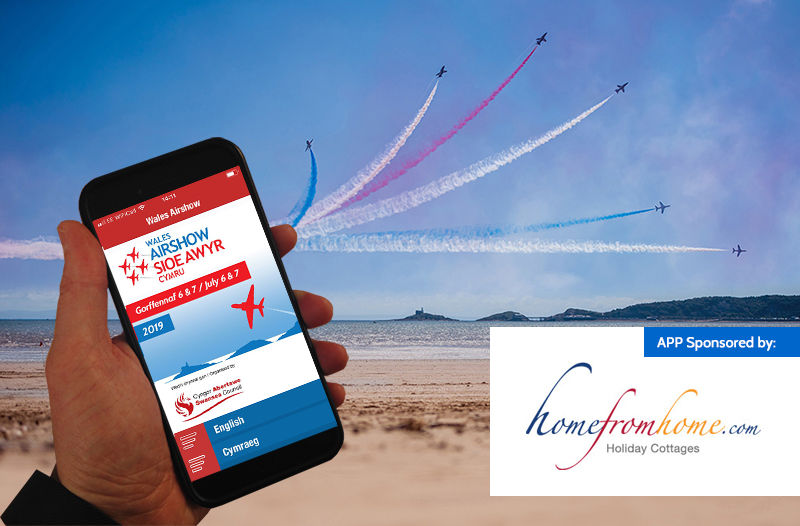 Get your ultimate guide to the Wales Airshow in the palm of your hand with the official Wales Airshow App.
Your digital programme, you'll have everything you need to know about the event at your fingertips, including live updates, the official timetable of displays, plane bios, exclusive money off vouchers and much more.
And if you bought the app in 2016, 2017, 2018 or 2019 good news.. you get this year's as a FREE update! For first timers, it costs just £1.99, offering fantastic value for money, and it also helps towards keeping one of Wales' biggest and best loved events free.
---
5 reasons to download the APP – Your virtual programme for the #WalesAirshow
1. RECEIVE REAL-TIME DISPLAY SCHEDULE UPDATES
Receive Push notifications straight to your phone, letting you know about upcoming display if there are any changes to the schedule, so you don't miss a thing throughout the event weekend!

2. ACCESS TO THE OFFICIAL TIMETABLE – With the Wales Airshow app, you'll be the first to get access to the official display timetable for the weekend as soon as it is released on Airshow week. And a Push notification to let you know it's available!
3. YOU'LL RECEIVE EXCLUSIVE NEWS UPDATES – Get Push notifications with exclusive breaking Airshow news in the build up to the event, including display announcements, news updates and more.

4. GET TEAM BIOS – A handy programme-style guide in your pocket to all of the display teams as each one is announced for the Airshow.
5. DISCOUNT VOUCHERS – There'll be a whole host of great offers to be had in our voucher section as the event approaches, giving you great deals at local restaurants, leisure activities and much more. 2020 offers to be confirmed over the coming months.
This post is also available in: Welsh